Black Friday Tree & Winter Fern Hike rescheduled to Saturday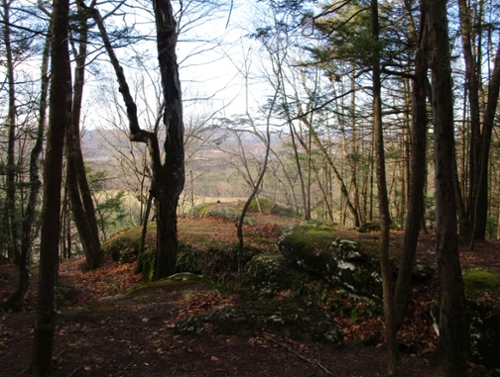 View from Mt Toby hike
Friday, November 26, 2021, 1:00 pm until 3:00 pm
Mt. Toby, off Reservation Rd, Sunderland MA
We'll hike parts of the Robert Frost and other trails to the famous Sunderland Caves, identifying trees, shrubs and ferns along the way. Winter ferns include woodferns, Christmas fern, polypody, and ebony & maidenhair spleenworts. 2 mile hike, moderate terrain, some steep spots.
Directions: Meet at the trail head parking area on Reservation Rd. in Sunderland. From Sunderland center follow Rt. 47 north to the Montague town line. Just after the town line sign, turn right onto Reservation Rd. The gate, trail head parking area and kiosk are 1/2 mile on the right.
May be cancelled because of bad weather, or COVID concerns.
Mt- Toby FernForest Walk 112621 poster2 (2021-11-19 at 9:59 PM)
Posted to: General Events