First Fern Walk of the Season April 25th
Join us for a Covid-careful fern walk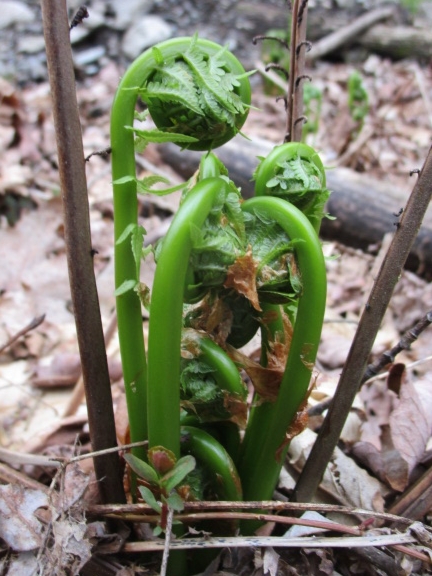 We are planning a Fern Walk at the Mt. Toby Waterfall area for Sunday April 25th from 1-3PM.
There will be lots of fiddleheads, including the Ostrich fern shown in this photo. Also numerous wonderful wildlflowers.
We are requiring pre-registration through our email address pioneervalleyfernsociety@gmail.com to limit the number of participants for precaution with COVID still being present in our area. We are not advertising it in the newspapers, just to you folks who get our emails or visit our website.
I am attaching (I hope) a poster with the fern walk information. If you have any questions, please feel free to email us at the email above. We will be looking at it regularly, now that we are in the fern season. If the poster does not attach, check out the calendar listing on this website, it is there.
Hope you can make it!
Janice & Randy
Attached File:
Posted: to General News on Sat, Apr 17, 2021
Updated: Sat, Apr 17, 2021