Fern Walk still on today
Mt Toby Waterfall, Leverett MA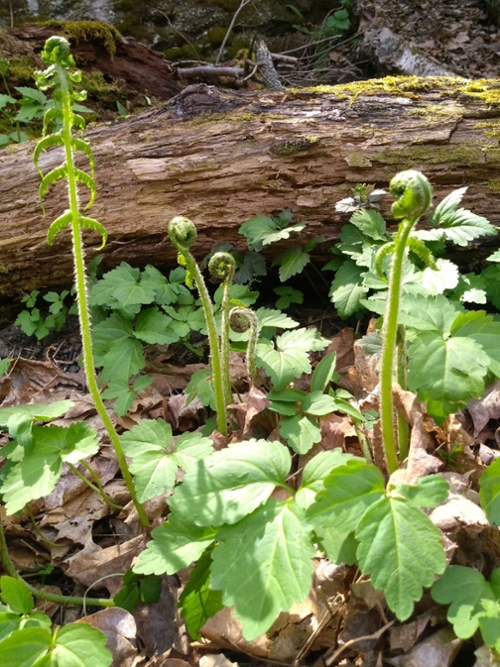 Hello all,
We have 14 people registered for our first fern walk of the season, today at 1PM. We have looked at various weather sites and it looks like (fingers crossed) the rain will stop before 1PM. The good news is the cloudy cool weather will hopefully reduce the number of cars and people there to hang out at the waterfall.
Please be prepared for a possibility of some lingering showers & wet conditions from the light rain this morning. The plants and ground will be wet, possibly a bit slippery in spots. Most of our walk will be on trails or walking along the railroad tracks. Walking sticks might be helpful. There is poison ivy in spots, and always the possibility of ticks. We wear anti-tick treated clothes and water resistant boots or shoes.
We will ask people to follow state requirements about masks, and will try to find a way to show the ferns and keep distancing.
Directions are on the fern walk poster on this website under Files and Presentations.
Hope you can make it!
Janice & Randy
P.S. the fern pictured is silvery spleenwort (Deparia acrostichoides), from our reconaissance walk at Mt Toby yesterday.
Posted: to General News on Sun, Apr 25, 2021
Updated: Sun, Apr 25, 2021