Fern Walk Update
Next fern walk May 9th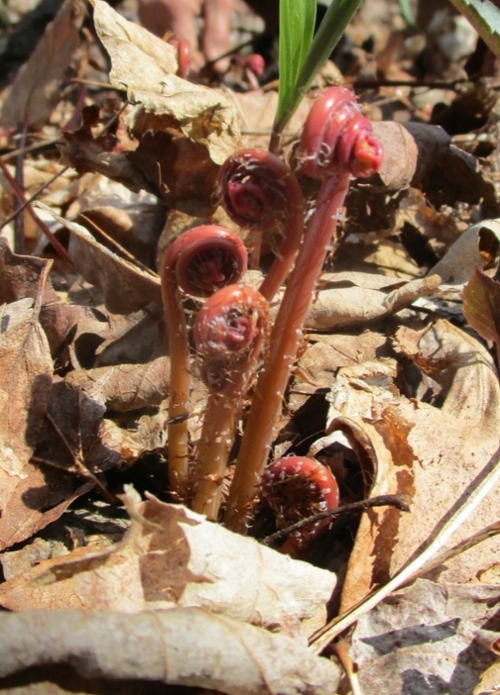 A group of 9 enthusiastic outdoor naturalists joined us on our Fern and Wildflower walk at Mt Toby last Sunday. We were very lucky and the rain stopped before the walk began. We saw16 ferns in various stages of development and a number of wildflowers in bloom. Not a bad day. Thanks to all who came!
The photo here is young maidenhair fern fiddleheads. They are still tiny, but very cute.
We are not planning on a fern walk this weekend since we were able to do the one Sunday.
I will be posting more info on the Mother's Day (May 9th) fern walk this week. It will be at Chard Pond. It will involve pre-registration for now.
Janice
Posted: to General News on Wed, Apr 28, 2021
Updated: Wed, Apr 28, 2021